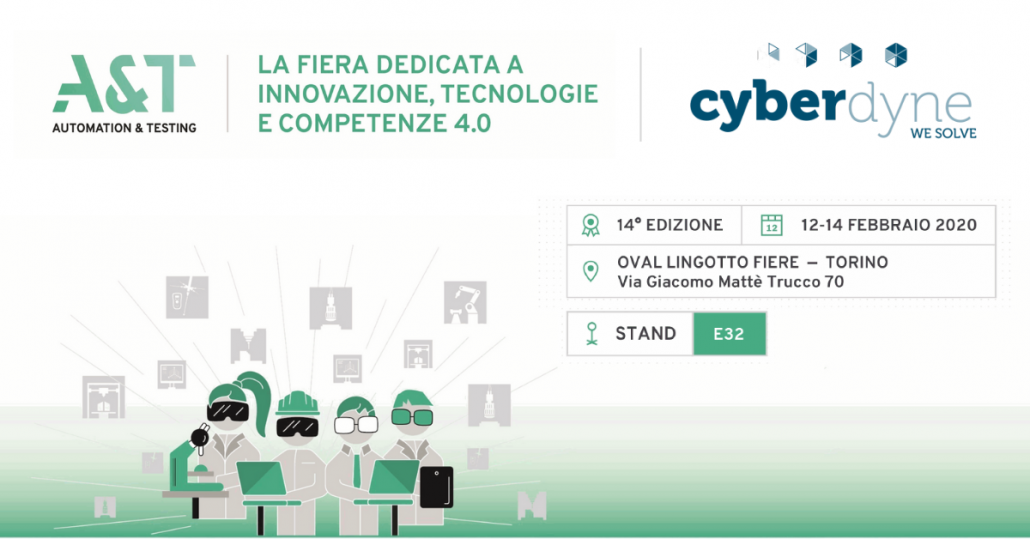 📆 12-14 February, Cyberdyne will be at the A&T 2020 in Turin, the fair of 4.0 industry!
Come and visit us at booth E32 and E34 and find out how to improve your company's performance, from production to logistics!
We are waiting for you, we will be together with Techmass, our special partner at the event. Join the event with our personal invitation.
>> Click her to receive your pass <<
And than, don't miss the workshop with our CEO Ernesto Mininno on Friday at 12.00. He will explain how companies can embrace the potential of Artificial Intelligence to optimize production processes and gain competitiveness.