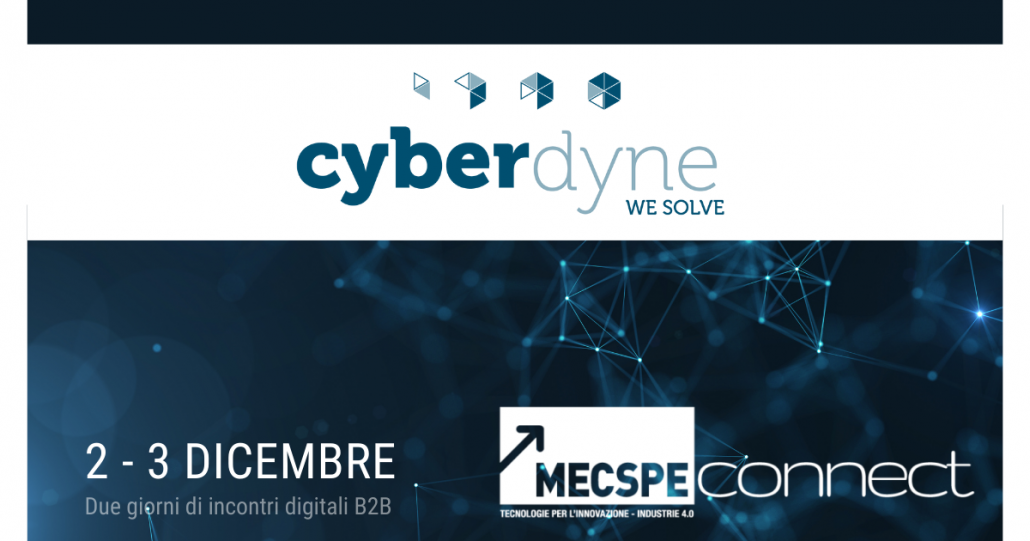 Mecspe 2020, whose development was blocked by the DPCM of 25/10, is transformed into a "smart" appointment to allow its community to start an international business to business activity. Thus was born MECSPE CONNECT, a digital initiative that accompanies exhibitors and operators in the sector in two days of matchmaking, full of collateral events that will allow sector operators to update themselves on the most current issues concerning the manufacturing industry.
Cyberdyne is therefore pleased to give you a digital appointment to present KIMEME, a decision support system to improve the quality of processes and reduce costs. Thanks to modern Artificial Intelligence techniques, with KIMEME software you can solve business problems of design, logistics, production and personnel. Connecting is easy, just sign up for free at MECSPE CONNECT, by clicking this link ==> http://www.mecspe.com/connect
Land on our exhibitor page ==> https://bit.ly/Cyberdyne_Expo and book your Virtual meeting room with our CEO or our Sales Manager.
We are waiting for you online!