Our CEO Ernesto Mininno talks at Logiman Cafè, the digital space of the 7th Global Summit Logistics & Manufacturing, about artificial intelligence and green logistic and how Cyber ​​Dyne can help companies concretely, to improve their performance by optimizing internal processes.
☟☟☟ Read ☟☟☟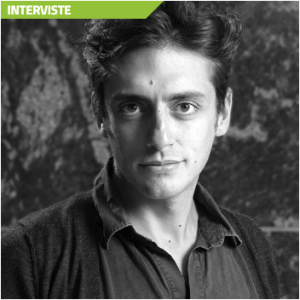 Buongiorno Ernesto Mininno, grazie per questa intervista e per la partecipazione a #GLMSummit19. Cosa vi aspettate da questo evento? Con quale spirito vi apprestate a prendervi parte?
Buongiorno e grazie a voi di questa occasione preziosa per dare valore alla partecipazione di Cyber Dyne al #GLMSummit19. È la seconda volta che partecipiamo a un Global Summit e ci approcciamo a questa nuova edizione con uno spirito dinamico e curioso nonché commercialmente predisposto. L'evento è un palcoscenico nazionale dove incontrare i migliori professionisti del settore, per questo siamo molto interessati a conoscere le proposte e le novità del mercato con la consapevolezza che lo scenario sia in continua evoluzione, ma soprattutto saremo proattivi nell'intercettare i bisogni delle aziende che hanno voglia di innovare ed essere competitive. Siamo pronti a confrontarci con loro e capire come Cyber Dyne possa aiutarle in modo concreto, per migliorare le loro performance ottimizzando i processi interni.

Keep on reading on glsummit.it