Our CEO Ernesto Mininno talks about Industry 4.0 and how #KIMEME can be the daily support to digitize and optimize business processes at the 25th Global Summit Logistics & Supply Chain.
☟☟☟ Read ☟☟☟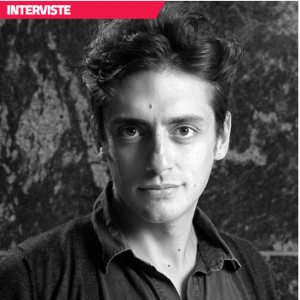 Buongiorno Ernesto Mininno, grazie per questa intervista e per la partecipazione a #GLSummit19. Cosa vi aspettate da questo evento?
Buongiorno e grazie a voi di questo confronto, occasione preziosa per dare valore alla partecipazione di Cyber Dyne al #GMsummit19. È la prima volta che partecipiamo all'evento e siamo carichi di aspettative che riguardano sia la partecipazione delle aziende, sia la loro risposta alle nostre soluzioni. Ci piacerebbe tornare a casa con un set utile di potenziali clienti e un upgrade di conoscenza sulle loro esigenze, potenzialità e criticità. Lo scenario aziendale è in continua evoluzione e siamo curiosi di capire quali siano i bisogni delle aziende che hanno voglia di innovare ed essere competitive. Siamo pronti a confrontarci con loro e capire come Cyber Dyne possa aiutarle.
Keep on reading on glsummit.it